Domain name registration is most important part of small or large business and it has help to trusted your business in global and local marketplaceFor this you need to select the perfect domains for your business
Is Domain name major ranking factor?
You may answer "Yes" I agree with your answer and this answer isn't limited you and me it SEO experts opinion
Before the buy domain name you need to follow 3 things to seo strategy
(1). Brand name : Make sure your Brand name easy
Such as: nail patel is a seo expert and nailpatel.com his blog name
In addition strategy important to get user experience
For this you can choice easy and attractive brand name to user experience
(2). Micro Niche website : Travelling, buying guide, sports, electric product, digital product, men and women apparel reviews
For this niche choice the frist some keyword to domain name registration It's another ranking strategy and it help to incrase the click parcent possibility
(3). Term of registration: old domain name is trusted near search engine and if content quality is high than easy to gain ranking
Again domain name registration term is ranking signal
For this one year and more terms registration to get trusted near engine for increase domain authority
People also ask which the best domain extension (.com) (.net) (.org) or (info)
.com domain extension consider most of people and it help to get ranking
But nowadays (.com) isn't available for most of targeted keyword (searching domain name)
For this alternative choice others TLDs such as .net .info .co
once Again some one of people explore cheap domain such as .xyz .me .cf etc
thus hard TLDs and you may boring to incrase the domain authority
So you shoud avoid this extension although .com and .net pricing is a high
Is Domain privacy protection important? Yes, Domain privacy protection is an important work
It has save your personal and company information
It called Whois Guard as well
#1. Dynadot - Cheap registration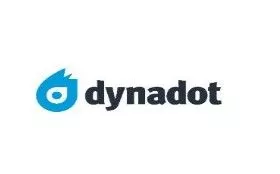 Dynadot is outstanding world domain company, it offers domain management API that ensure made easy for their customers
Another hands Their security system is very strong with two factor authentication available for user
One on one assistance maintaining the customer service when anything needs and assistance understand your to help
Pricing for dynadot
Amazing price provide dynadot and here is no need extra fee for ICANN fee And
Cheap domain register company to save more
(Yearly cost)
.com $6.99
.net $5.99
.org $8.99
.co $10.99
Pors of dynadot
ICANN fee included with registration
It good ones for domain privacy that protect your personal information from spammers and spammers attract
Prepay ensure extra expiration fees and Account credit never expire, if you aren't ready to renew at exact time
#2. Eurodns - Standard DNS Management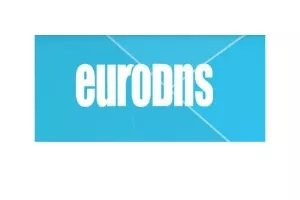 Eurodns is european countries domain registration company and registering international domain name since 2001
Almost more than 800 extension and 100+ new TLD available such as .berlin .photography .software .reviews .press etc and more
Providing professional free email address to get trusted near the customer like to a brands and assigned personal account manager for every customer
Pricing for eurodns (yearly)
.com €16.18
.info €24.00
.uk €16.68
.site €2.00
Pors of eurodns
Business Email Account
Standard classic DNS management
Professional (Alpha) SSL certificate
Transfer domain
Eurodns offerings 10% discount for new customer
Although registration is a bit much but use can get free email address and professional SSL certificate that maximize the user security
#3. Namecheap - Free domain privacy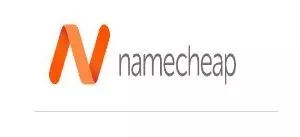 Namecheap is reliable domain provider company and oldest
They launched name registration was in 2001
In the fast time it was only global domain marketplace for blogger CMS
But nowadays they keep wordpress hosting opportunity for cheap rate
and it applicable for Small business such as blog, custom code, online service provider hosts
Pricing for Namecheap (yearly)
.com $8.88
.net $10.98
.org $9.18
.co $7.98
Pors of Namecheap
Free Domain privacy (Whois Guard)
Trusted cheap domain provider and there is no need extra ICANN fee $0.18 including with registration and not any hiden fees
#4. Domain.com - Country Code TLDs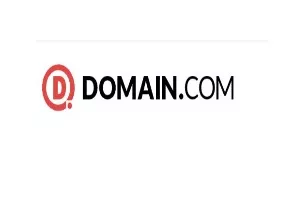 Domain.com founded was in 1998
Main services are Domain name registration, Web hosting, Email hosting, SSL certificate, web design and online marketing services
But their basic service is Affordable domain-name registration
Since more than one million website powering in all over the world
Transfer lock is deferent service of this domain.com
That means any one cannot able to transfer any domain from here
Also we can called it anti hijack system that maximize your domain security
Here is new and old TLDs, in addition has 25 countries code top Domains ccTLDs
Pricing for domain.com (years)
.com $9.99
.net $12.99
.online $5.99
.info $3.99
Pors of Domain.com
Encrypt free SSL certificate
Fully control the domain DNS
privacy plus protection $8.99 per years for single domain registration
and automatically forward from your domains to other valid Email account
#5. Google Domains - get free privacy protection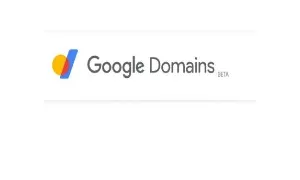 World largest online business and services company
Google Ending suggestion help to get find expired high DA website and can get perform powerful website without creating the new backlinks
Google infrastructure ensure the speed optimized Dymamic DNS servers
Two step verification DNSSEC maximize your domain security and reliability and any other people can't know your personal information by the google domains
Google always ensure the user security and they provide more security in this place
Google offerings root and sub-domains transfer opportunity from any other provider that your owns and Email forwarding for free
24/7 support available here to technical help to setup or other Fields
Pricing for google domaind (years)
.com $12
.net $12
.info $12
.app $14
Pors of google domains
Free privacy protection (whose Guard)
Two step verification (DNSSEC)
Domain and subdomain forwarding
Google suggestion searching extension for advantage and consideration
#6. Bluehost - Domain and cheap Hosting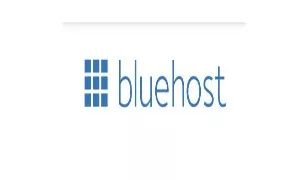 Bluehost is US based traditional hosting company, But it is global Large domains name ptovider too
Also have their geo location domain to get perform in local country
Look like a pro extension : Yourdomain+youremailaddress
(Microsoft 365 integration)
Ensure the security by transfer lock domain for unauthorised transferring opportunity
Pricing for Bluehost
.com $12.99
.net $14.99
.co $14.99
.org $9.99
Pors of bluehost
Bluehost domain management panel is an easy system to control also if Anyone purchase domain with hosting than it more easy to manage all in one control panel
#7. Hostgator - Multiple support options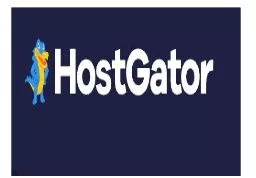 Hostgator is a reliable online name registration company that help to grow your business in online
They provide multiple services in online but domain and hosting is one of the main service
And They are has multiple data center to hosting for global and geo location
Hostgator is fast support services "hostgator work when user work" maintaining your server in 24/7 by Phone call, chat massage, Twitter message also finding related answer from knowledge base and hostgator blog
Pricing for HostGator
.com $12.95
.net $12.95
.info $12.95
.site $0.95
Easy to manage domain by one single dashboard
Route your DNS to Hostgator or another hosts
.net and .co or other extension price same like .com
You can consider hostgator if you find .net .org extension and simple user friendly DNS management system to more advantage.